Pool Murueta Atlantico Alcudia Shipping
Murueta Atlántico Alcudia Shipping is a Pool constituted in October 2012, after the strategic union of three large companies, with the aim of increasing their competitiveness and responding, with more and better resources, to the current market needs. In October 2016, Urola Shipping from Zumaia joined the pool adding two new vessels to the Pool.
The four societies are the following: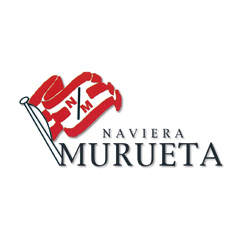 NAVIERA MURUETA, S.A.
Constitution: Bilbao, December 1967. From its beginning has built a total of 35 vessels: 32 dry cargo vessels and 3 bunker and supply vessels.
At present owns 8 dry cargo vessels with capacity between 5,000 and 7200 NT, all of them working within the Pool, and co-owners of 2 geared vessels of 7500 Tons with 40 Tons lifting capacity, plus 3 bunker and supply vessels.
Since 2017 Naviera Murueta together with the Energy Agency of the Basque Country and the Ibaizabal group have set up the new company called "Itsasgas", which owns the first bunkering vessel transformed into LNG with two tanks on deck, with a capacity of 625 M3, being for the moment the only "multipurpose" vessel in Spain able to supply of fuel, gas oil and LNG. Last February, this vessel delivered ship to ship LNG, being the first occasion this happen at any French Bay, Spain, or Mediterranean port.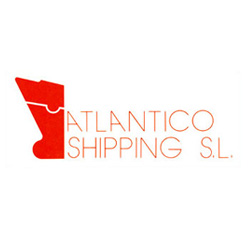 ATLÁNTICO SHIPPING, S.L.
Constitution: A Coruña, August 1987. This company is majority owned by Transportes Marítimos Alcudia, S.A. and Naviera Murueta, S.A. Since its beginnings it has already acquired 10 ships.
At present is owner of 1 dry cargo vessel called MORAIME of 7300 Tons, working within the Pool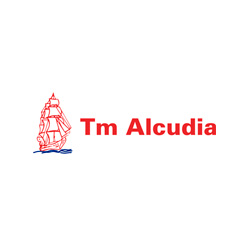 TRANSPORTES MARÍTIMOS ALCUDIA, S.A.
Constitution: Alcudia, Mallorca, February 1977. Since its beginnings, it has owned 19 vessels, dry cargo, ro-ro cargo and passengers vessels.
At present owners of 2 vessels in service, one of 7.300 Ton working withing the Pool and another 10.000 Tons out the Pool.
UROLA SHIPPING, S.L.
Constitution: Company created on January 1, 2016 in Zumaia, with the new building of two dry cargo vessels of 5250 Tons cargo capacity.
The TELMO delivered by Balenciaga Shipyard- Zumaia on October 15, 2016, vessel with only one hold and two bulkheads, and the DEUN delivered in April 2017.
Both vessels built with higher standars including SCRUBERS and Ballast Waters Plant.